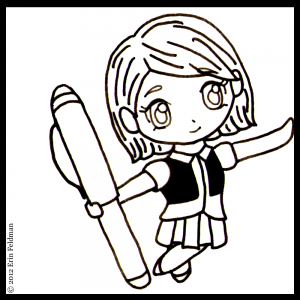 A number of words begin with "al+"; however, a number of them do not. They are common misspellings to which even I have succumbed upon occasion. I try to keep all the words organized and correct, but, yes, even the person behind Write Right is human. I make mistakes. I use the wrong word, sometimes an altogether wrong and non-existent word.
That last sentence brings me to the first "al+": "altogether." Altogether is a word as is "all together." The difference? Altogether means "entirely." For instance, a person can be altogether at fault. The responsibility belongs to that person and that person alone. "All together" refers to being "in unison" or "all together." It's a phrase often to be found with choirs: The high school choir had too many divas and could never sing all together.
Another problematic pair of "al" and "all" is found with "all right." In this case, the lesson is simple: "all right" always is two words. "Alright" is a common misspelling.
"Already" and "all ready," like "altogether" and "all together," are both correct words and phrases, but they have definitions specific to them. A person can be "all ready" to go; that is, he or she is "completely prepared." The shoelaces are tied and the lunchbox packed. Off to school the person goes. "Already" means "by now" or "before now." It's a word found in the classroom, too: The professor already made that remark five times in the last fifteen minutes. In such scenarios, it's altogether likely that the students will keep tallies of the professor's remark and compare them during the class break.
The final selection of words may or may not be a confusing one and concerns "a lot." The correct form is "a lot"; "alot" is another common misspelling and should not be used unless one is referring to the alot, a mythical creature that looks as though it could eat all the misspellings of "a lot" and "all right" and still be hungry. The case seems simple enough until the word "allot" is added; the word is a real word and often is used in reference to portions: He was allotted four hours for the exam.
What other word pairs give you pause? Let me know in a comment or on the Facebook page. The words could be featured in a future post.