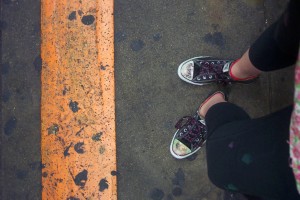 The writing life is one of patience, a fact with which I struggle. I am not a patient person. If I see that something needs to be done, I do it. I don't play games. I don't wait around in hopes that someone else will do the task. I get the job done and move onto the next thing.
The writing life isn't like that. I submit my work, and I wait. I wait and wait and wait. Then I wait some more. It's enough to drive the most patient person bonkers, and, as I stated in the preceding paragraph, I am not a patient person. I simply find myself thrust into situations that require the trait. It's why people sometimes think I'm a patient person even though I don't think I am one.
Because I'm not a patient person, I typically start new projects during the waiting phase. I also submit my work to multiple places when possible. Why not give the work the best chance I can? The winner, if there is one, is the one that responds with an acceptance letter first. The process holds true with poetry, and it holds true with posts and articles I submit to business publications. I'm not going to wait with bated breath. I'm going to keep working. I'm going to keep moving forward until I hit some sort of brick wall. When I hit it, I evaluate my direction and decide on my next course of action. Do I submit the work someplace else as-is? Do I revise it and submit it again? Do I leave that work and continue with new projects I've started?
In any case, I do something. I don't wait, or, if I do, it's a productive waiting. I focus and take next steps on other projects. I don't twiddle my thumbs. I keep moving, and I keep working.
Image: Spojeni (CC BY 2.0)