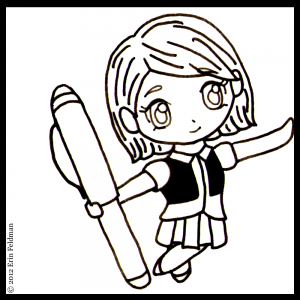 I know; I know. I'm being persnickety with today's post. Some may accuse me of being a grammar Nazi. My reply: read this post about why I dislike the term "grammar Nazi." Now I may continue with my persnicketiness.
"Every day" is a noun modified by "every." The two words signify that something occurs every, single day. I go to work every day. I drive my car almost every day. The air conditioner in my car does not work every day, which is a sad, sad tale that shall not be told here. My cat begs for cat treats every day. She also likes to go outside every day, but she does not eat grass every day.
"Everyday" refers to something being common or used daily. I can't recall the brand of jeans – I believe it was Levi – but it was roasted by grammar snobs when it used "every day" to describe its new line of jeans rather than "everyday." The jeans do no occur every day; they are the sort of jeans one can wear for everyday attire. "Everyday," then, acts as an adjective while "every day" refers to how often an event occurs.
Have a question for Write Right? You can leave it in a comment or on the Facebook page, or you can use the handy contact form. You're also free to contact me directly via email.